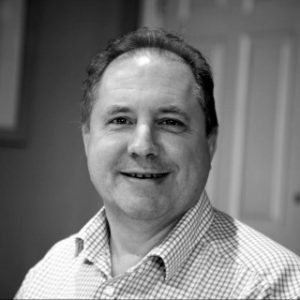 Aubyn Howard Aubyn holds an MA in Psychosynthesis Psychology with the London Institute of Psychosynthesis and an MSc in Change Agent Skills and Strategies with the HPRG at Surrey University.  He draws upon more than 30 years' experience as an organisational consultant, facilitator, educator and coach, supporting transformational change and leadership development with leaders of all sizes of organisation, across many different sectors and national cultures. Certified Spiral Dynamics and NLP practitioner, APECS Accredited Executive Coach and a Psychosynthesis Coaching Supervisor. Author of two chapters in: The Call of Self, Psychosynthesis Life Coaching, Edited by Didi Firman (2018). Currently writing a book on Psychosynthesis Leadership Coaching.
Career and experience: Aubyn worked in the Merchants Group for 17 years, becoming Strategy Director and heading up customer management and change management consulting before going independent in 1999. Aubyn's focus is on facilitating development within individuals, teams and organisations, bringing together behavioural, psychological, cultural and systemic perspectives. He draws upon his experience of working across different sectors and cultures to catalyse creative leadership, business innovation, collaborative working and performance improvement. Also: BSc Economics, PG Certificate in Education. Course tutor for Surrey University MSc in Management Consultancy.
His clients in the UK, continental Europe, Africa, Asia and North America have included: Abbey, Acoura, Atlas Knowledge, British American Investment Group, Birmingham & Solihull Business Link, DfES, European Union, GDFC, Hays, HgCapital, Lloyds TSB, London and Continental Railways, Mercedes, Nycomed, Roche, Takeda, Virgin Atlantic and others in financial services, ICT, retail, leisure, travel, transport, pharmaceuticals, private equity, healthcare, utilities, and business services.
What Aubyn's clients have said:
"Aubyn and I met for 1:1 coaching for a couple of hours monthly or more and during that year, I gradually saw new sides of myself, and was able to find solutions to day to day problems. I learned about my strengths and how to use them, and about my areas for improvement. It was a journey that revealed things about myself, that I can now use as tools in my daily business and leadership… the sessions made me able to focus and step up to the task as a leader and professional. Work is much more fun, and I felt appreciated and recognized." CM, Medical Director, Pharmaceutical Industry
"Aubyn has quickly got buy in from the team and myself and has made a positive impact to the financial health of the company through better team work, working with individuals on a one to one basis on performance issues and in the successful development of the annual plans and strategies. He has also used his coaching skills to support the companies strategic direction and can be relied upon for independent and positive inputs. It has been a pleasure to work with Aubyn and I would recommend him to other companies without any hesitation." JR, CEO, Business Services Industry
"Aubyn provided leadership development support for key individuals in my team who were facing particular challenges, e.g. in leadership behaviours or positioning with others in the organisation. He facilitated 360 feedback exercises and leadership development planning as part of this. Many of the individuals Aubyn supported in this have achieved great things within the new organisation." AS, Strategy Director, Pharma Industry
"Organisational transformations and transitions needs to be managed at different levels, and working with Aubyn and CLC brought all these levels together. We gradually built a more innovative, dynamic, drug hunting culture within an operation across different sites in Europe and India. Most significantly this reflected in transformed organisational performance and the achievement of our critical goals. It was very valuable to have Aubyn coaching and engaging with the team throughout this journey to address the human challenges at individual, team and system levels." SN, VP Discovery, Pharmaceutical Industry
"I appreciate that you stayed with me whatever state I was in when I came to supervision.  I have felt held by you in the way that I needed.  You have been flexible and given me the space to bring whatever I am with at the time, which has been at times my great despair and at others my authentic self." LH, MD Coaching Company
Download profile: AHpclProfile141217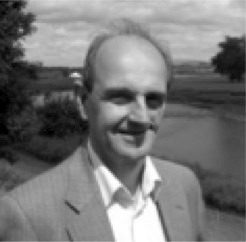 Paul Elliott MA in Applied Psychosynthesis, BTech, MCIPS. Paul had a successful career in manufacturing over 28 years and held leadership positions in The Hawker Siddeley Group, Ebac Limited and Rolls-Royce plc.
In 2002 he pursued an independent consulting and coaching career and studied at the Institute of Psychosynthesis from 2003 to 2007. He has developed a successful Coaching Practice working with leaders in Rolls-Royce plc, Bureau Veritas, Shelter Scotland, Deutsche Bank, Lloyds Banking Group, Fokker Aerostructures (Netherlands), Nacro and Anthony Nolan. Paul is an APECS Accredited Executive Coach.
He studied at the Institute of Psychosynthesis in association with Middlesex University from 2003 until 2007 graduating with an MA in Applied Psychosynthesis. During his time at the Institute, Paul widened his consultancy offering from Procurement expertise into Coaching and Organisational Change. He developed a successful Coaching Practice working with leaders in Rolls-Royce plc, Bureau Veritas (Aberdeen), Shelter Scotland, Nacro, Deutsche Bank, Lloyds Banking Group, Fokker Aerostructures (Netherlands), Nacro and Anthony Nolan. Additionally he has been worked as part of the external change team at Shelter and Anthony Nolan. He also has a number of private coaching clients.
Increasingly he works as both a specialist consultant in either Cultural Change or Procurement and as part of that work, coaches leaders and managers in his client organisations. In 2003 Paul trained with Richard Barrett Associates and is an accredited Cultural Transformation Tools (CTT) Consultant. He has used their Cultural Values Assessment (CVA) process to measure culture in organisations and their Leadership Development Report (LDR) on numerous occasions as an awareness building method in coaching assignments.
Since graduating in 2007, Paul has remained closely connected to the Institute of Psychosynthesis and became part of the teaching faculty in 2010. He is an Accredited Coach at APECS (Association for Professional Executive Coaching and Supervision). Paul is passionate about organisations and how they can transform themselves for the benefit of their employees, wider society and their own longevity.
He has been Non Executive Director and Trustee of Ebac Group Limited since 2011, having worked there as Manufacturing Director from 1991 -1998. This helps keep him grounded in the current needs and challenges of business.
What some of Paul's clients say about him:
'The coaching support I received from Paul was instrumental to me regaining my confidence and sense of purpose and in enabling me to make and implement key decisions at a crucial stage in my leadership of a major programme of change.'
Many, many and warm thanks again. I feel I have returned from a dark and difficult place with renewed energy, commitment and confidence. (Director – National charity)
Very open and constructive sessions which gave me a lot of inspiration- after 15 years of hard working, I had to re-learn self reflection (Programme Director –Aerospace prime)
This type of training I found to be very effective as your coach works with you specifically thus the whole time is spent on you and your objectives ensuring progression at each session.
Coaching has:
Helped me manage situations better as through the coaching we identified how I should manage certain situations and as a result when these occurred I was more prepared.
Helped me see myself in a better light which has in turn improved my performance further (360 degree feedback was very good).
Pushed me in to areas where previously I would have preferred not put myself. Increased confidence helped this.
Helped me stay focused on the important things
Helped me realise that I need to spend more time with my team as they value that time. This is as important as some of the doing stuff and sometimes more so.
(Business Manager – Oil and Gas Services)
Paul is without doubt one of the world's leading Aerospace Procurement experts! Analytical, thorough, inventive and results driven. Paul's personal coaching and mentoring skills are also extremely valuable. When applied they can support and transform the overall 'well-being' and effectiveness of individuals which in turn can lead to improvement of their contributions in the workplace. I would not hesitate to engage Paul's services time and time again when my clients need his deep level of expertise in these fields.
 MD Aerospace Consultancy