Programme Facilitators
Aubyn Howard
Paul Elliott
Roger Evans
Ruth Rochelle
Harriet Hanmer
Sue Cruse
Anne Welsh
Tessa Denham
Gordon Symons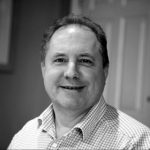 Aubyn Howard is the co-founder (with Paul Elliott) of Psychosynthesis Coaching Limited. Aubyn holds an MA in Psychosynthesis Psychology with the London Institute of Psychosynthesis and an MSc in Change Agent Skills and Strategies with the HPRG at Surrey University. He draws upon more than 30 years' experience as an organisational consultant, facilitator, educator and coach, supporting transformational change and leadership development with leaders of all sizes of organisation, across many different sectors and national cultures. Certified Spiral Dynamics and NLP practitioner, APECS Accredited Executive Coach and a Psychosynthesis Coaching Supervisor. Author of two chapters in: The Call of Self, Psychosynthesis Life Coaching, Edited by Didi Firman (2018). Currently writing a book on Psychosynthesis Leadership Coaching.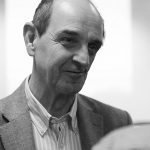 Paul Elliott is the co-founder (with Aubyn Howard) of Psychosynthesis Coaching Limited. MA in Applied Psychosynthesis, BTech, MCIPS.  Paul had a successful career in manufacturing over 28 years and held leadership positions in The Hawker Siddeley Group, Ebac Limited and Rolls-Royce plc. In 2002 he pursued an independent consulting and coaching career and studied at the Institute of Psychosynthesis from 2003 to 2007. Since then he has developed a successful coaching practice working with senior leaders in a variety of organisations including Rolls-Royce plc, Bureau Veritas (Aberdeen), Shelter Scotland, Nacro, Deutsche Bank, Lloyds Banking Group, Fokker Aerostructures (Netherlands), Nacro and Anthony Nolan. He is an APECS Accredited Executive Coach and a Psychosynthesis Coaching Supervisor.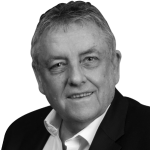 Roger Evans is the co-founder, in 1973, with his wife Joan, of the Institute of Psychosynthesis, a psychotherapy, counselling and coaching training school in London, UK. He is also Managing Director of CLC, a management consulting practice that works with boards, CEOs and senior leadership teams of global corporations on issues of leadership, transformation and change. He is an accredited psychotherapist and has been training and supervising coaches for the past 35 years. He is the co-author, with Peter Russell, of the book The Creative Manager (1989) and recently published his new book, 5DL Five Dimensions of Leadership (2018). Roger runs a one-day introduction to Five Dimensions of Leadership as part of the PGCPLC.
Ruth Rochelle has more than 25 years' experience as an executive and team coach, and workshop facilitator, supporting leaders through organisational change, rapid growth, succession, starting up and pre/post acquisition. In 1991 she became one of the original coaches at The Coaching House, one of the UK's first executive coaching companies. She started up, and for five years was the MD at the UK hub of Insight, an international training company.  She launched Creation in 1999. Ruth is an APECS Accredited Executive Coach and recently served as a Board Director for APECS (Association of Professional Executive Coaching and Supervision). She has diplomas in NLP and Psychosynthesis, a Master Practitioner Diploma in Systemic Team Coaching with the Academy of Executive Coaching and is an Integral Development Coach with New Ventures West.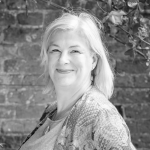 Harriet Hanmer is a psychologist specialising in leadership coaching and organisational development. She has a particular passion for combining this with the magic of equine guided learning. She has worked with executives from Apple, Ebay, Paypal, Nissan, Ashridge and government directorates. She is an experienced facilitator of group work, in particular for women, and is passionate about supporting the emergence of feminine qualities to rebalance gender dynamics in organisations. She graduated from the Institute of Psychosynthesis with an MA in Psychosynthesis Coaching in 2016. She is both a coach and a 5DL Psychosynthesis Coaching Supervisor. She is an experienced horsewoman and has a herd of four horses who join her in working with clients.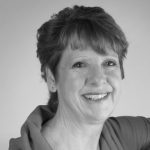 Sue Cruse is a qualified, experienced and accredited Executive Coach. An accomplished and recognised leader in health support for high performance in the workplace, both within GlaxoSmithKline and externally in the UK and Europe. She has strong influencing skills, acute customer focus and attention to high quality through continuous process improvement and innovation. A strong team player at departmental leadership level and with business partners, with a focus on efficient execution. She is an accredited psychotherapeutic counsellor.Her specialties include: workplace health, resilience, energy for performance; mental well-being; coaching; leadership development; cross-cultural consulting and influencing; vendor contract negotiation and management; inspiring leadership; accomplished national and international conference speaker. She is an APECS Accredited Executive Coach and a Psychosynthesis Coaching Supervisor.
Anne Welsh has worked in the field of personal and professional development for over 30 years.  Initially she trained in psychology and practiced as a psychotherapist. Alongside this practice she was operations director of a psychological training and development institute, training people in coaching, psychotherapy and counselling.  In the last 10 years, she has specialised in executive coaching and worked with clients across the globe.  Since 2010 Anne has been training and supervising employees at GlaxoSmithKline in Job-Plus Coaching. Anne is also an APECS Accredited Executive coach and an experienced coaching supervisor.
Tessa Denham's journey with psychosynthesis started in the 1990's, studying four years at the Institute of Psychosynthesis, qualifying as a counsellor.  She gained the PG Cert in Psychosynthesis Leadership Coaching in 2017 and is now a facilitator on this UK programme. With over 30 years management experience in not for profit organisations, local and national government Tessa is currently CEO of a medium sized charity in Yorkshire, UK. She has worked in a team of one, led small and large teams, direct and matrix structures, remote and dispersed; delivered small projects and new national initiatives. Coaching approaches have been part of her work for many years: "I work with individuals looking for personal effectiveness, career development or simply to understand themselves better."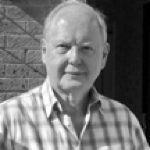 Gordon Symons is an APECS accredited Executive coach; he has worked as a coach and trainer with business clients for more than 20 years; these have included many leading international companies.  He has developed, managed and delivered tailor-made training programmes for many clients. He also has a successful private counselling and psychotherapy practice and is accredited by BACP (British Association for Counselling and Psychotherapy). He works with organisations to promote healthy high performance at work. Gordon plays an active role in translating and interpreting the works or Roberto Assagioli, the founder of Psychosynthesis. He co-facilitates our Italian courses which are run in partnership with the Istituto Internazionale Psicosintesi Educativa in Verona and Turin.