CPPD and Supervision for Psychosynthesis Coaches 2023
We offer graduates of our PGCPLC and HCP programmes and other Psychosynthesis Coaches with equivalent training and development, the opportunity to participate in the following on-going CPD programmes and forms of participation, including group supervision.
Below are our offerings for 2023 (updated 24-04-23).  You can indicate your interest by completing the Reply form at the bottom of the page.
1. Conscious Relationships for Coaches Training Workshop – with Anne Welsh and Sue Cruse – in  October 2023
Dates & Times:
• Sunday Oct. 8th 2pm – 5pm and Monday Oct. 9th10 – 5pm – GROUP PROCESS.
• Sunday Oct. 22nd 10 – 5pm and Monday Oct. 23rd 2pm – 5pm.
3 days of online workshops, split over 4 days  – Fee: £450 + VAT
Please note the course will take place provided the minimum number of people attending have been met two weeks before its start date.
The overall theme or context will be 'Using self in coaching and facilitation – looking inwardly and responding outwardly with authenticity'. The first offer within his will be a three day programme (2 x 1.5 days, a month apart) of Conscious Relationships for Coaches, that will be facilitated by Anne Welsh and Sue Cruse.
The format involves a half-day training in the Soul of Relationships, followed by a one day group Conscious Relationships Workshop. A second workshop day takes place one month later, followed by a half-day learning review in relation to coaching. Anne's introduction and context for this work is included below.
Anne Welsh says:
The programme will enable participants to come more fully into conscious relationship with themselves.  With an enhanced capacity for conscious relationship there is a greater opportunity to be more fully present and available in the here and now.  This will be coupled with an increased level of response-ability in life situations.  For participants whose working environments place them in leadership positions in relation to others, as leaders, coaches, therapeutic counsellors or psychotherapists, the possibility is released of a greater degree of inner authority both personally and professionally.  Trusting the capacity to hold both individuals and groups from a place of inner connectedness rather than external authority can, in turn, release the capacity for growth and development in both personal and professional environments.
Anne Welsh
Anne Welsh. I have worked in the field of personal and professional development for over 30 years. Initially I trained in psychology and practiced as a psychotherapist. Alongside this practice I was operations director of a psychological training and development institute, training people in coaching, psychotherapy and counselling. In the last 10 years, I have specialised in executive coaching and have worked with clients across the globe.Since 2010 I have been training and supervising employees at GlaxoSmithKline in Job-Plus Coaching.
http://www.synthesis-in-the-city.com
2.  The Transformative Coaching Programme – with Adrian Machon Developing you from Practitioner to Senior Practitioner levels
What:  A 12-month programme
Allowing you to experience a transformative shift in depth of practice
Whilst also deepening your own inner leadership and experiencing psycho-spiritual coaching.
Developing you from Practitioner to Senior Practitioner level under EMCC qualifying guidelines.
Giving you the 150 hours necessary to take your practice to Senior Practitioner level
How:  This Advanced Programme will appeal to any developing coach who seeks to experience a shift in depth in their practice towards an greater authentic, and holistic capacity to operate, whilst enriching the coaching experience and deepening relationship.
Six One-day Core sessions over 12 months  : 2 face-to-face and 4 online
6 x 3-hour virtual Group Coaching Application Session
6 x 3-hour virtual Group Supervision support
Three written pieces (2000 words)
When:
Session 1: 4th June 2023 – Coaching Application:  9th July 2023
Session 2: 6th Aug 2023 – Coaching Application: 24th Sept 2023
Session 3: 8th Oct 2023 – Coaching Application:  3rd Nov 2023
Session 4: 10th Dec 2023 – Coaching Application: 21st Jan 2024
Session 5: 4th Feb 2024 – Coaching Application: 10th March 2024
Session 6: 7th April 2024 – Coaching Application: 12th May 2024
Cost: £3,500+VAT
Adrian Machon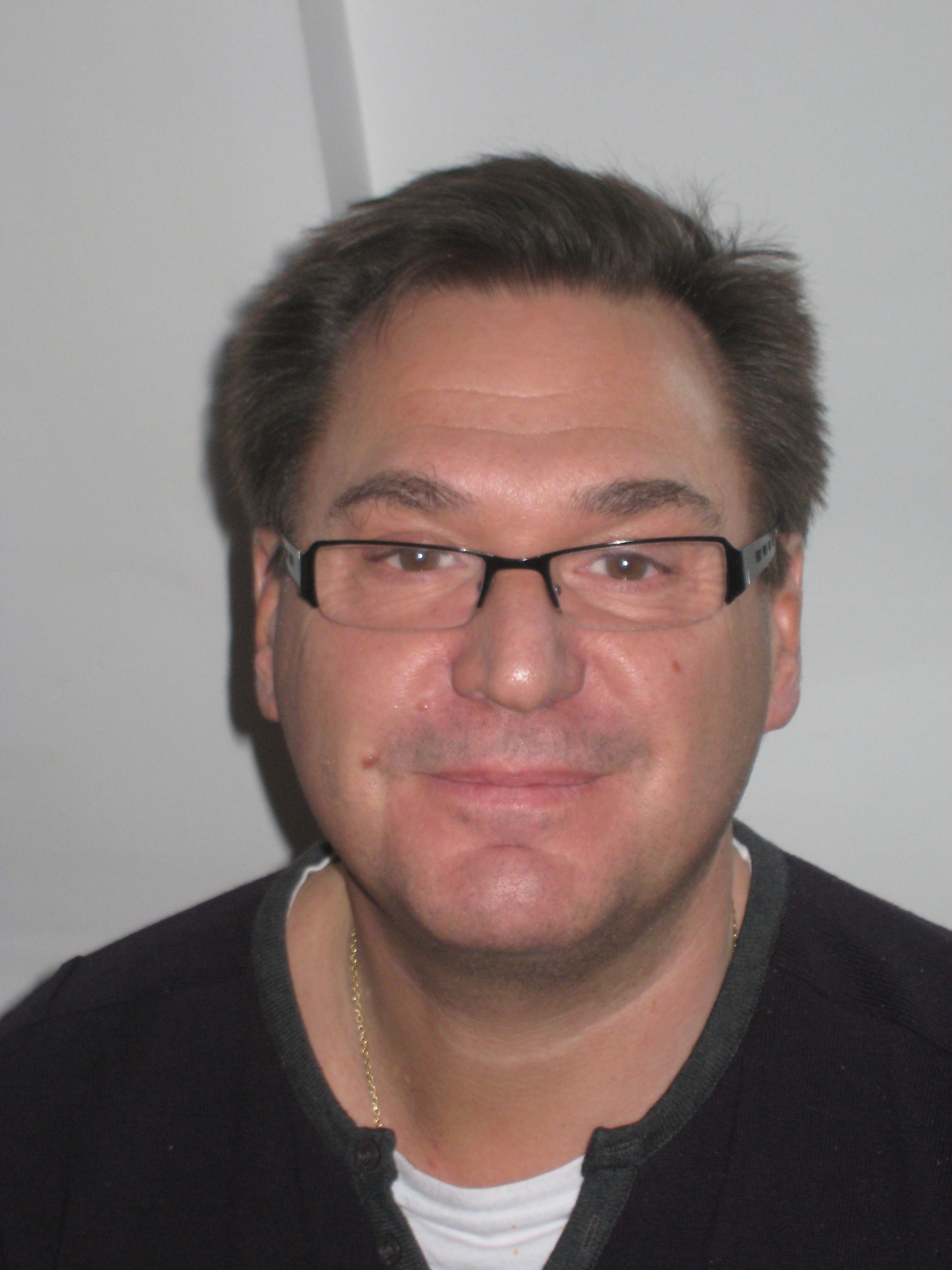 Adrian Machon. I have spent the large part of my working life studying and supporting human growth and development, with the last 15 years in facilitating and coaching personal transformation and development within major, global business and other human groups. I have qualified and practised as a (psychosynthesis) psychotherapist, executive coach, and group facilitator. My passion is writing, and working with individuals and groups creatively using evocative word and storytelling to explore human potentiality, powers of healing and authoring our lives. 

Intracare Associates adrian@intracaresolutions.com
3. The Embodied Supervisor Training – with Anne Welsh
Click on image to download the Flyer.
Download the leaflet with full details here: The Embodied Supervisor Training 080823
INTRODUCTION
This unique Supervisor Training is informed and supported by conscious relations and a humanistic psychosynthesis context. The programme is led by Anne Welsh who has over 30 years' experience in this field. She will be joined by guest facilitators at each session.
Psychosynthesis Coaching Limited, who are supporting this exciting new context for Supervision Training have been providing Leadership Coach Training for 8 years, both on-line and face to face in London. The programs are Accredited by EMCC and include a route to a PGCert or MA with Middlesex University in partnership with the Institute of Psychosynthesis.
CONTENT SUMMARY
The training will be both Didactic and Experiential. Importantly it will take into account the Pedagogic needs of the students learning styles. It will address the evidence base for Best Practice Supervision. Introduction to the basic model of Psychosynthesis as a Context for Leadership, Coaching and Supervision. It will be underpinned by the model of Conscious Relations as an important way of being for today's world where greater Self Awareness, Social and Systems Intelligence are vital. Awareness of our individual impact on others. It will explore 'Setting Up a Group' from a Psychodynamic Perspective alongside the Ethics and Principles in Being a Coach for others. It will offer the opportunity for rich learning from both Facilitators and Peers.
WHAT – THE STRUCTURE
Facilitated reflective learning over 6 Months, October 2023 to March 2024. 10am – 4pm for 6 Learning Days.
Creating and Facilitating a Personal Supervision Group. 6 Reflective Practice papers. Reflection Paper on completion with personal philosophy as a Supervisor.
120 Hours Supervision Practice required for EMCC Accreditation (may involve on – going and countback hours). Practice supervision opportunities (group or individual) can be provided by PCL in some cases.
TOTAL FEE FOR GRADUATION: £2,500 + VAT. This includes Training Days, Papers Read and Feedback, Support to Achieve EMCC Accreditation. Individual Mentor Coaching Sessions are available at reduced fees (if requested).
On meeting all requirements Graduation takes place in April 2024.
* NB: This first programme is in the process of EISA accreditation with EMCC.
WHEN AND WHERE
Monday 16 October 2023, 13 November, 11 December, 15 January 2024,  19 February, 11 March. 6 days, 1 day a month. 10am – 4pm each training day. All On-line.
WHO SHOULD ATTEND?
Psychotherapists, Executive and Leadership Coaches
HR & OD Professionals and Management Consultants
Public and Private Sector Leaders who supervise teams of professionals.
Entry requirements:
Minimum of 5 years' experience in a relevant professional field.
Introductory Application Paper (form on request from Anne)
Interview with Anne Welsh
To make an application, contact Anne Welsh: Info@synthesis-in-the-city.com
Anne Welsh
Anne Welsh. I have worked in the field of personal and professional development for over 30 years. Initially I trained in psychology and practiced as a psychotherapist. Alongside this practice I was operations director of a psychological training and development institute, training people in coaching, psychotherapy and counselling. In the last 10 years, I have specialised in executive coaching and have worked with clients across the globe.Since 2010 I have been training and supervising employees at GlaxoSmithKline in Job-Plus Coaching. http://www.synthesis-in-the-city.com
4. Group Dynamics and Team Coaching
4-day CPPD Training Course (late 2023) – More details to follow later in the year.
5. Short CPD Courses
Racial Justice and Inclusion in Coaching – A deep exploration for Coaches – with Paul Elliott  and Dr. Saiyyidah Zaidi.

Paul Elliott and Saiyyidah Zaidi will co-host this one-day programme in London which is a follow-up to the half-day workshop in May 2022 where we will exploire the issue in more depth.
Paul Elliott 
Paul Elliott is the co-founder (with Aubyn Howard) of Psychosynthesis Coaching Limited. MA in Applied Psychosynthesis,BTech (Applied Physics). Paul had a successful career in manufacturing over 28 years and held senior leadership positions in The Hawker Siddeley Group, Ebac Limited and Rolls-Royce plc. In 2003 he pursued an independent consulting and coaching career and studied at the Institute of Psychosynthesis from 2003 to 2007. He developed a successful Consultancy and Leadership Coaching Practice in a variety of leading business organisations and charities. In 2015, Paul and Aubyn led the first 5-month postgraduate programme in Psychosynthesis Leadership Coaching. They have continued and extended their range of programmes and short courses and now have an extended team of supporting practitioners.
Creative Coaching – with Heather Mullin
As coaches we can use creativity and the imagination as ways to enable transformational change for our clients  by increasing self-awareness and engaging the will.  Working in this way  also deepens the coaching process.  In this day long course we will:
explore the concept of creativity in coaching
hear the benefits experienced by clients
participate in a number of creative activities
practice the art of creative coaching
This session will run from 9-4.30. Dates available are 14th June and 11th October
Cost £175 + VAT
The Neuro-diverse Coach – with Heather Mullin
Dr Edward Hallowell describes ADHD as, "having a turbo-charged mind like a Ferrari but with the brakes of a bike".  This no doubt resonates for all of us who have been diagnosed as having ADHD.  As neuro diverse coaches we face a number of challenges offset by some unique qualities.  In this half day session specially for coaches who are neuro-diverse we will  develop a personal inventory of these skills as well as identifying strategies to cope with the challenges.
Sessions will run from 9.00-1.00 .  Dates available 26th April and 1st November.
Cost £100 + VAT
Heather Mullin

Heather Mullin set up Connect Coaching in 2013 following her retirement from the NHS where she worked both as an occupational therapist and later as a CEO. She attained a post-graduate diploma in Leadership Coaching at the London Institute of Psychosynthesis. She provides organisational development and coaches a number of senior leaders in the NHS, local authority, fire service, charity sector and universities and also sees people who are interested in their own development. www.connectcoachinguk.com
 6. Psychosynthesis Coaching Forum
Anne Welsh will be facilitating the forum this year, with an expanded context, that draws upon Group Analysis Principles alongside Psychosynthesis. This means part of our participation is looking at what happens to us in large groups. One dimension of the learning here is what impacts on us and stops us speaking and/or want to fill the space? The other dimension of course is 'Self' and what happens to allow 'Self' to enter the space. The content will be what is arising out of the consciousness of the group.
This Forum will take place on the first Thursday of every month, starting in March, from 7:00 to 9:00 UK time as well as from 16:00 to 18:00 UK time. 
Dates are: 2nd March*, 5th April*, 4th  May, 1st  June, 6th  July, 5th October.
Using the reply form below, please let us know whether you would like to sent a zoom invitation to Forum, even if you can't always attend. Participation is free and of course the group may be different each time.
*The March Forum will take place face-to-face at the Symposium. The April session will take place on Wednesday instead of Thursday.
7. Psychosynthesis Coaching Supervision
We continue to offer the opportunity to join Supervision Groups with one of the trained Psychosynthesis Coaching Supervisors, who currently include Paul Elliott, Heather Mullin, Harriet Hanmer and Steve O'Shaunessey.  We have now developed two annual programmes to suit the needs of newly accredited and experienced coaches respectively, that include a mix of scheduled group supervision as well as one-to-one sessions.
The EMCC code of conduct states that all its members will engage in supervision with a level of frequency appropriate to their practice
Programme 1 – newly accredited coaches : 16 hours of supervision per year – 6 x2 hours group sessions and  4 x 1:1 – Cost £750 + VAT
Programme 2 – experienced coaches: 12 hours of supervision per year – 4 x 2hours group sessions and 4x 1:1 – Cost £550 + VAT
CPPD and Community Reply Form 2023